Bike co-ops, sometimes called bike cooperatives, bike kitchens, or community bicycle shops, are spaces that focus on empowerment and capacity building in repairing and maintaining bicycles with a focus on encouraging and enabling individuals to choose a more sustainable form of transport.

Like Common Cycle, most bike co-ops provide access to tools, workspace, and knowledge. Many bike co-ops are registered non-profits and operate on a mix of donations, bench rental fees, and the sale of used bikes. Most importantly, however, bike co-ops are community spaces that privilege learning, shared ownership, and support.
Come see what it's all about.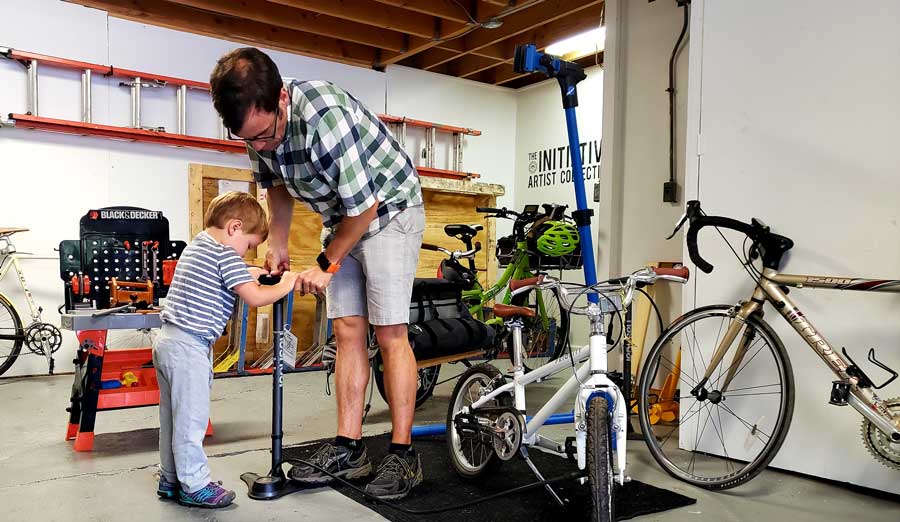 Your Gift Makes an Impact
Support from donors is essential to all that we do, from purchasing tools and equipment for daily operations, to sponsoring an individual's opportunity to attend professional bike mechanic school. At Common Cycle, we believe anyone – and everyone – should experience the empowerment of learning bicycle repair. Every gift to CC encourages moments of inspiration. Empower someone today!